Meet some members of our amazing team, full of dedicated individuals passionate about seeing impactful change in our communities. You can read more about our loving volunteers on the blog, who give of themselves to see a better tomorrow for their community members.
After 15 years in the real estate and development fields, Mark launched his own company, Construction Corp USA, in 2008. Since then, Construction Corp USA has successfully obtained energy star certification and LEED Platinum status through sustainable and smart building practices. He has long had a passion for providing resources to people who do not have access to housing and education, which led him to create and head our non-profit division, Living Elements. He holds a deep belief that education should be available to all free of costs and envisions this mission on a global scale. Mark's experience as an entrepreneur will drive the programs' success and, he strongly believes, his faith will inspire others to help us support our future generations' success. Mark's favorite quote: "If you are not part of the solution, you are part of the problem." Eldrige Cleaver
Dr. Tao received his Ph.D. in Mechanical Engineering from the University of Michigan. He spent over a decade researching and teaching at several different universities and organizations before becoming Professor of Engineering at the College of Engineering and Computing of Nova Southeastern University. However, Dr. Tao is not just a scholar, he has written over 174 peer-reviewed journal papers and book contributions, holds two patents, and has attracted more than $19.3M in funding for his various research projects.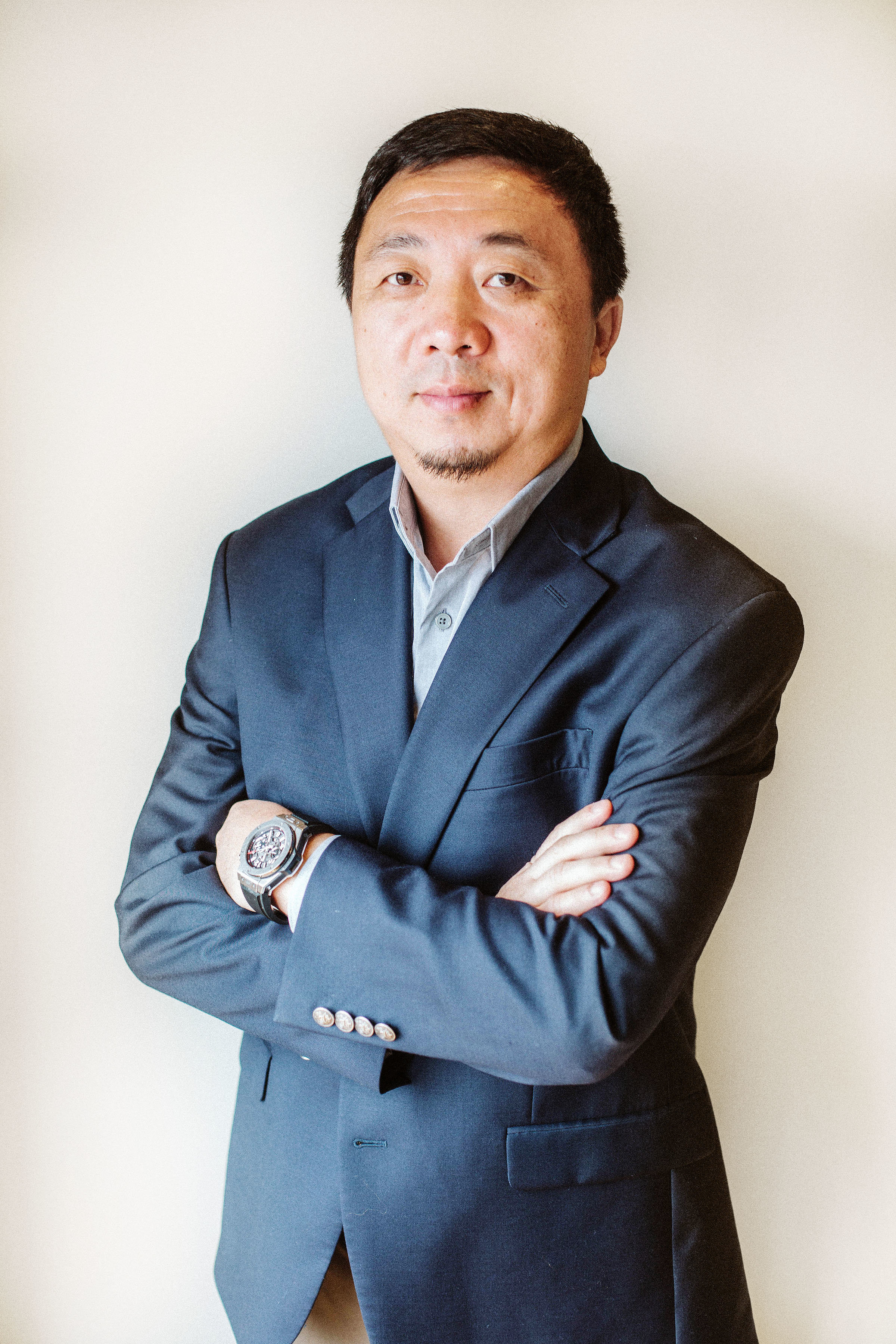 Bill earned his Ph.D. in Marine and Atmospheric Chemistry from the University of Miami. He worked his way from research assistant to the manager of a pharmaceutical manufacturer before co-founding several of his own companies, Adornus Group, LLC, Adornus Manufacturing, and Adornus Cabinetry. With a background ranging from chemistry to entrepreneurship, he brings a unique perspective on business models which has, and will continue to be, an invaluable asset to Living Elements.
Esther Yoon is currently a student at Temple University's Fox School of Business and Management pursuing a BBA in Accounting with an additional concentration in Management Information Systems. Motivated by a passion for bringing the world one step closer to equality in communities, education, and development, she brings a colorful background in volunteer and community service to Living Elements. Her long term goal is to connect philanthropic passion with accounting concepts and systems to carry out the mission of Living Elements.
Born and raised in Philadelphia, PA where Sahn received his associates degree in liberal studies and is currently pursuing a bachelor's degree in marketing at Temple University Fox School of Business. He is fluent in both Korean and English and is studying for a certificate in Spanish. With many different obtained experiences in the workforce, Sahn hopes to use the skills and leadership that he possesses, to make a positive impact to Living Elements and the world. Sahn wants to be a prime example of a disciple of Jesus Christ. He strives to be the bridge that will connect others towards Christ and social happiness. Sahn lives by Mark 11:12-14.
Junior at Temple University in the Boyer College of Public Health, Steve is currently majoring in exercise and sports science with the intentions of studying physical therapy in graduate school. He always had a strong desire in creating a positive change in the community, regardless how big or small the impact may be. This ultimately lead to Steve's decision to work at Living Elements, where Steve can fulfill his desire in creating a better tomorrow. Steve's favorite bible verse is John 8:7.
Dr Smith graduated with honors in Biology from James Madison University. She then pursued her Doctorate in Pharmaceutical Sciences from the University of Maryland where she joined the leadership organization Phi Lambda Sigma. She went on to manage operations and business development of Walgreen's Specialty Pharmacy, with clients including Johns Hopkins Hospital, Georgetown University Hospital, and Medstar Washington Hospital Center. Her leadership and interpersonal skills led to producing over $2 million per month in prescription sales, the highest in the region. Elizabeth has always maintained a strong passion for learning, interest in science and a belief in the importance of personal health and well-being. Elizabeth's favorite quote: "We do not need magic to change the world, we carry all the power we need inside ourselves already: we have the power to imagine better." J.K. Rowling
From South Korea and 8 years of living in U.S. Currently, Jacob is a junior Mechanical Engineering undergraduate from Temple University. He has well trained engineering skills and perspective to solve a problem. Jacob hopes for the improvement of the education access for everyone who strive for the success through the Living Elements Programs. He believes that helping others always make you feel good. His favorite quote, "Everything will be ok at the end. Even though it is not ok, it is not the end".
Born and raised right outside the city of Philadelphia, Mike is currently enrolled at Saint Joseph's University to pursue a Bachelor's Degree in Secondary Education. Mike's involvement with his local fire company and his time working with young students helped him find his passion for giving back to the community. He strongly believes that with technology, education possesses the power to bridge the gap between the wealthy and the less fortunate.
Sam is currently pursuing a bachelor's degree in Mechanical Engineering at Temple University and is an ROTC Cadet. He works at the Temple University Waters and Environmental Technologies (WET) Center by assisting in research. Sam strongly believes that everyone should have access to quality education and guidance/mentorship. He also wants to dedicate his life to serving others and helping those in need. And because of these reasons, Sam joined Living Elements.
Born and raised in Philadelphia, PA, Liam is a Freshman entering Temple University to pursue a bachelor's degree in exercise science. Liam has a strong background when it comes to athletic programs and sports as he has worked in close proximity with the Philadelphia Union for several years from an athlete for their academy team, to a mentor for their youth programs. He wants to give back to the community by providing programs that can help at-risk kids pursue a better life, and with that, a better education so they can be successful. By working with Living Elements he hopes to leave a positive impact on young children and aspiring adults.

Josh was born and raised in Philadelphia, and received his Bachelor's in Communicative Sciences & Disorders at New York University, with plans to obtain his Master's in Speech Pathology. Being a first-generation Korean-American, he realizes the importance of cultural awareness, acceptance, and appreciation in order to form a more cohesive global community. Through Living Elements, he hopes to get involved with various individuals that can provide resources, and connect them to those that need it.
Currently pursuing a bachelors degree in finance with a minor in Management Informational Systems, Jonathan attends the Fox School of Business at Temple University. Jonathan started working with various different volunteer programs from a young age, and that's where the initial spark was lit. With many different workforce experiences, he hopes to utilize these experiences to provide as much help as possible to the Living Elements team as well as anyone else he might come in contact with. His main goal in life as well as in Living Elements is to positively affect as many people as he can.
From China, Jai Yup Yoo has been in the United States for 2 years. He plans to receive his associates degree and transfer to Drexel University in graduating with a bachelors degree in computer engineering. Jaiyup is tri-lingual speaking Chinese, Korean and English. He hopes to use his capabilities in creating a positive impact for others. He hopes through Living Elements, he will fulfill that vision.